As you have guessed by now, I love blogs. I also love blog giveaways. I have been lucky enough to win a few so I thought I would pass along my top tips for how to enter and win blog giveaways.
1. If you don't enter, you can't win.
This is an obvious one so it seemed like a good place to start. Every day we're inundated with invitations to enter contests and giveaways. Don't believe me? Look at the bottom of your receipts for the next week, or your Facebook feed from retailers you like. You'd be amazed at how many opportunities there are to win stuff. However, you need to remember that…
2. You don't have to enter every contest.
Vegas is founded on the idea that the hope of winning is enough to keep playing. True, you don't have to give up your hard-earned quarters to enter giveaways but you are giving up your time, which is just as valuable. Winning is fun but if you don't really care about the prize or the method for entry is too tedious, it's okay not to enter.
I'll give you two real-life examples showing the extremes. I rarely enter contests that require you to build a special pin board to be considered. I stress myself out and I worry that I'm annoying those people who are following my boards. These types of giveaways are usually subjective as well, and that makes them tougher to win. I just skip 'em.
Now, on the other extreme  is from before I learned this valuable lesson. I once followed a link from a blog I follow to win some sort of personalized artwork. I didn't bother reading the fine (okay, bold) print and instead I just completed my information and hit submit. It was only after entering that I realized that this artwork was only for new moms. And that it would be a blown-up cellular image OF YOUR BABY'S DETACHED BELLYBUTTON. For those who don't know and who haven't seen that episode of SATC, a newborn's umbilical cord is tied off after birth. A few weeks later, it dries up and falls off. And I guess some moms decide to put the dried nubbin in an envelope and have artwork made out of it. I was happy not to win that one.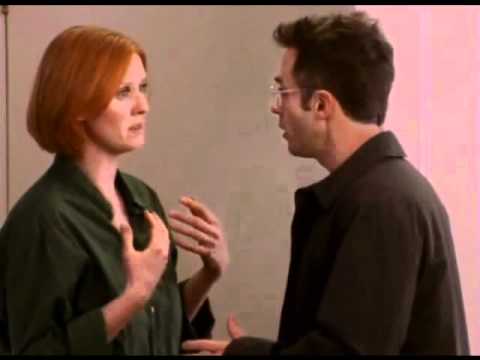 That flows nicely into…
3. Read the fine print.
Some giveaways are not eligible internationally, and some aren't even offered for those over state lines. Make sure you can actually qualify before you enter and that you haven't missed any important cut-off dates.
4. Do what you say you'll do or don't enter at all.
Obviously the people giving away something are doing it to gain something as well. If you're going to do a survey for Walgreens, really do it. Tell them how the woman at the checkout is really nice and how they really need to start carrying Milani Runway mascara. (Because they should, it's amaaaaazing.) If you make it worth their while, they'll keep offering contests.
You may run into more complex giveaways, particularly on blogs.  If you can get multiple entries for commenting on a blog, tweeting a message, and pinning and image– do those things you say you're going to do. And again, it's okay if you don't want to go through every method possible to enter. It depends on how badly you want that bellybutton artwork. Just keep your word.
5. Be a good winner. And a good loser.
When you win, respond to the notifier promptly with any information they need. Tell them thank you for hosting the contest, and that you really love their blog/store/brand of potato chips. And when you don't win, be happy for those who do.
6. Don't piss off your friends.
A lot of contests will give you bonus entries for sharing it with your friends via social media. Be very selective about when you choose to reach out to friends for these things. I love ebates and have sent it to my friends several times because it works and it's easy. But I won't invite my friends to "like" a page that I just liked myself so I can increase my odds of winning spatulas shaped like our founding fathers.
7. Most importantly: Don't piss off the blogger/ company/ group hosting the giveaway.
These people took the time to offer something for free. They had to set up the contest, secure the item, select a winner in a fair manner, and then deliver it to a winner. If I went through all of that and the winner I notified came back with, "No thanks, turns out I don't have a bellybutton nubbin to share with you," I would lose my shit.
I may occasionally share some giveaways on the blog if you're interested. You can also find me on Twitter, @leHobbyLobbyist and on Facebook under the creative name of "Hobby Lobbyist". I primarily use these sites to track giveaways but come say hi so I look less like loser on both.
What's the weirdest or coolest thing you've won? What tips did I miss? How dreamy is Alexander Hamilton? He's clearly the hottest of the founding fathers.
No related posts.